Podcasts and Podcasting
Definition: A podcast is a multimedia file (usually audio, but often video), distributed over the Internet for playback on PCs and multimedia playback devices.

Podcasts have gained in popularity partly due to the introduction of MP3 players such as the iPod, and downloading resources such as iTunes.

Applications of Podcasting

The Internet has revolutionised the way we do business. From the '90s onwards it offered enterprises the ability to communicate with customers through corporate websites – digital advertising placards to keep customers informed and excited about new developments. Later came the weblog, a more casual and personal approach to connecting with the public.

Today we are seeing a steady growth in the popularity of the podcast – a new method of connecting with customers and keeping them up to date with new products and services. Podcasts offer a unique method of instant communication that is simply not possible with alternate methods of communication.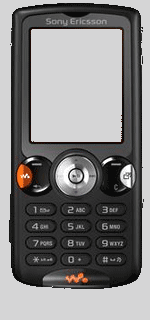 Podcasts, however, are not simply audio versions of the information published on a corporate website, nor are they useful only for advertising. In fact, there are several ways in which podcasting can be a valuable tool for the attainment of enterprise objectives.

Customer Contact

Since the birth of media advertising via TV and radio, businesses have recognised the value of fashioning a message to communicate to current and potential customers – both to create interest in a particular product or service and build brand awareness for the enterprise.

As a marketing tool, podcasts are in a league of their own. These are just some of the benefits to be gained from adopting the podcast as a part of an overall marketing strategy:

Brand Building

Podcasts increase visibility of products, services and brands in general to the target market. They complement alternative methods of advertising in print and other multimedia formats to increase brand awareness and product buzz with thought leaders and opinion shapers.

Industry News

Podcasts offer the opportunity for enterprises to update customers on developments within their niche. Interviews with industry experts and similar unique content can offer incentives to customers to tune in.

Customer Loyalty

Podcasts develop and maintain customer satisfaction by keeping the customer base informed and updated. They encourage brand loyalty.

Public Relations

Podcasts present a 'human face' to the enterprise that has proven difficult to achieve through other marketing methods. Personal communication between representatives of the enterprise and customers increases brand loyalty and customer satisfaction. Popular 'PR' podcasters include NASA and California Governor Arnold Schwarzenegger.

Increased Reach



Podcasts reach markets and audiences unreachable through other marketing methods. The Internet is used by a broad cross section of demographics, and podcasts can offer increased visibility to demographics not usually exposed to the industry of the podcasting enterprise.

Cost-Effective

Compared to many other marketing methods podcasting is relatively inexpensive. It offers a much higher cost-benefit ratio than traditional advertising methods.

Within the Business

In addition to its uses as an advertising medium, podcasts can also be of great value within a business.

Leadership Message

Ensuring that all members understand the strategy of an enterprise is a vital factor in the success of the enterprise. Podcasting complements traditional methods of communicating that strategy to the workforce. By providing a 'State of the Union' podcast produced by upper level management it is possible to communicate the aims and objectives of the enterprise to every member of the workforce through a corporate intranet or by internal e-mail.

Motivational and Training Tools

In addition to aligning the members of the workforce with the objectives of the enterprise it is also essential to ensure that employees are sufficiently motivated to achieve those objectives. An internal podcast can help boost morale and engender a sense of inclusion within the workforce.

Podcasts can also be of great use as a training tool. Since podcasts can be downloaded and transferred to portable devices and home computers they offer an ideal medium for 'take home' training materials.

Corporate Intranets provide an ideal distribution system for these training podcasts, allowing employees to download materials during the day and listen to the recordings at home. Podcasting technology can, with the correct business technology management strategy, become a valuable tool for business. As a method of promoting the products and services of an enterprise it is second to none, and as a training, development and motivational tool it can help further the objectives of an enterprise.