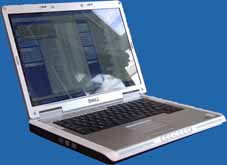 The Best Places to buy Cheap Laptops Online...Type the term cheap laptops into Google and you will get back over three million results, which might make finding the best deals a little difficult, so we are going to help you out more

Read information on the best in cheap laptops, where to compare prices, read reviews and get that vital user opinion & latest news more
The thing is that laptops have become cheaper over time but they are still an expensive consumable. Consumable? Well, almost. They don't last very long as specs keep going up and software keeps demanding more of the hardware. ..100% Guaranteed lowest prices for cheap & refurbished laptops and computers more

Cheap Laptops and notebooks

With our many years of experience in the field we have identified the main locations people turn to for cheap laptops and none of them offer any really good deals i.e. the route that most big manufacturers like Compaq, Acer and Toshiba use to sell excess stock/refurbs and shop soiled laptops at silly prices. We haven't posted the link here yet but it will be coming in due course.

Manufacturers get rid of laptops for various reasons:
1. Excess inventory. The manufacturer expected sale was 250,000 units of model X but sold only 184,567. They need to clear stock out for the new model to be released shortly. They can't delay release of a new model just because they have a few thousand of the old one left.

2. They are ex-rental. Large companies don't want to tie up millions of pounds of capital in laptops so they just lease them or rent them. After a few months of use the business returns them to Compaq/Toshiba etc and get new replacements. These returned laptops are all fully working and need to find a home.

3. Disposal of retail channel stock. For whatever reason large retail outlets like Dixons, Jungle, Argos etc return stock to manufacturers as shop soiled, faulty, or second hand. The manufacturer needs to extract some money out of this stock so they repair/recondition these laptops and need to sell them on.

4. Repairs/refurbs: Customers return products for all kinds of reasons whether it's just that they changed their mind or that they found a cheaper deal elsewhere. Laptop manufacturers can't sell these on as new units. They put them through quality testing again and have to sell them as "refurbished".
So why can't you call Compaq, IBM, Toshiba, Acer etc and ask for these units? Well, it's an image thing. Also, they don't want to be talking to you about cheap laptops, there's no big profit in that. They want to talk to customers who'll pay full whack. And you can't blame them. If they are losing money on these units the last thing they want is the extra time and hassle of selling them individually and handling the enormous number of telephone calls, enquiries, emails etc. So they have an arrangement with a company that buys these cheap laptops by the pallet load.
This company then sells them on to individual customers. They don't advertise in your average PC magazine. They don't need to. There is enough demand for cheap branded laptops and they just fly off the shelves. But you do need to know who the company is and you do need to see their products and prices. We'll be posting that in due course. Bookmark this page.
Note: This is different from buying from a dealer. This company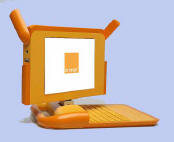 isn't your average market trader. It's a multi-million pound affair backed by manufacturers like Acer, Toshiba and HP and even authorised by the manufacturers to repair/refubish laptops for them. Also, as they are official disposers of branded laptops you know that what you are buying is legit (ever bought a laptop out of Loot and discovered it was stolen? I lost £1,980 on a stolen laptop a few years ago!). It is also quality tested and comes with manufacturer supplied/backed guarantees.
Don't buy a cheap laptop from them if you don't want to but do yourself a favour and do your research before you spend your hard earned dosh: Bookmark this page, and watch it.