List of companies manufacturing or selling RAID Controller cards:

StorageSearch


Infortrend Corporation

HighPoint Technologies

ICP Vortex

Silicon Image

DMOZ category
Promise Technology, Inc. is... the creator of ATA RAID. From the newest Serial ATA to legacy Parallel ATA solutions, Promise maintains strong market leadership with wide range of value-driven storage product offerings for Entry-level to Mid-range Enterprise, PC Workstations and desktop PCs. Promise designs, develops, manufactures and markets a comprehensive line of Serial ATA / Parallel ATA solutions including SAN (Storage Area Networks) and DAS (Direct Attach Storage) storage enclosure systems that hold terabytes of data with multiple hard disk drives with advanced data protection and management functionalities ... more

RAID Controllers and RAID Controller cards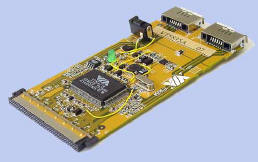 Definition: A RAID controller is a hardware device responsible for managing physical drives in a system and presenting them to the computer as logical units.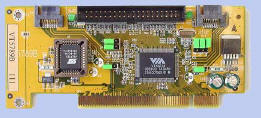 The setting up of RAID 0 and RAID 1 can be done either via software or hardware. Some operating systems allow you to setup RAID in the software itself. A better option is to have a dedicated piece of hardware controlling the RAID functions. A guide to software RAID in Linux.

RAID controller chips are often imbedded in the motherboard. They also come in the form of a PCI expansion cards.  

Hardware RAID You need to ensure that the RAID controller card is designed for the type of hard disks you are using. A RAID controller card designed for use with IDE hard disks will not take SCSI hard disks. A controller designed to provide just RAID 0 functions will not allow you to set up a fault tolerant array.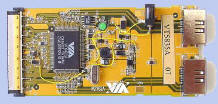 The big names in the RAID controller business are Adaptec, Highpoint, Intel and Promise. Highpoint and Promise supply most of the RAID chips that are imbedded in both single CPU and dual processor motherboards. They also make the RAID controller cards which are sold on their own. Intel uses it's RAID controller chips in motherboards they produce, Adaptec is mainly known for it's SCSI based products including SCSI cards and SCSI RAID controller cards. Many of the manufacturers also build specialist RAID controller cards for use in "non-standard" situations, eg low profile RAID controller cards for use in restricted spaces like 2 U server cases etc. You can even get RAID for use with newer technologies like SATA. Companies like 3Ware manufacture SATA RAID controller cards.

More information on RAID